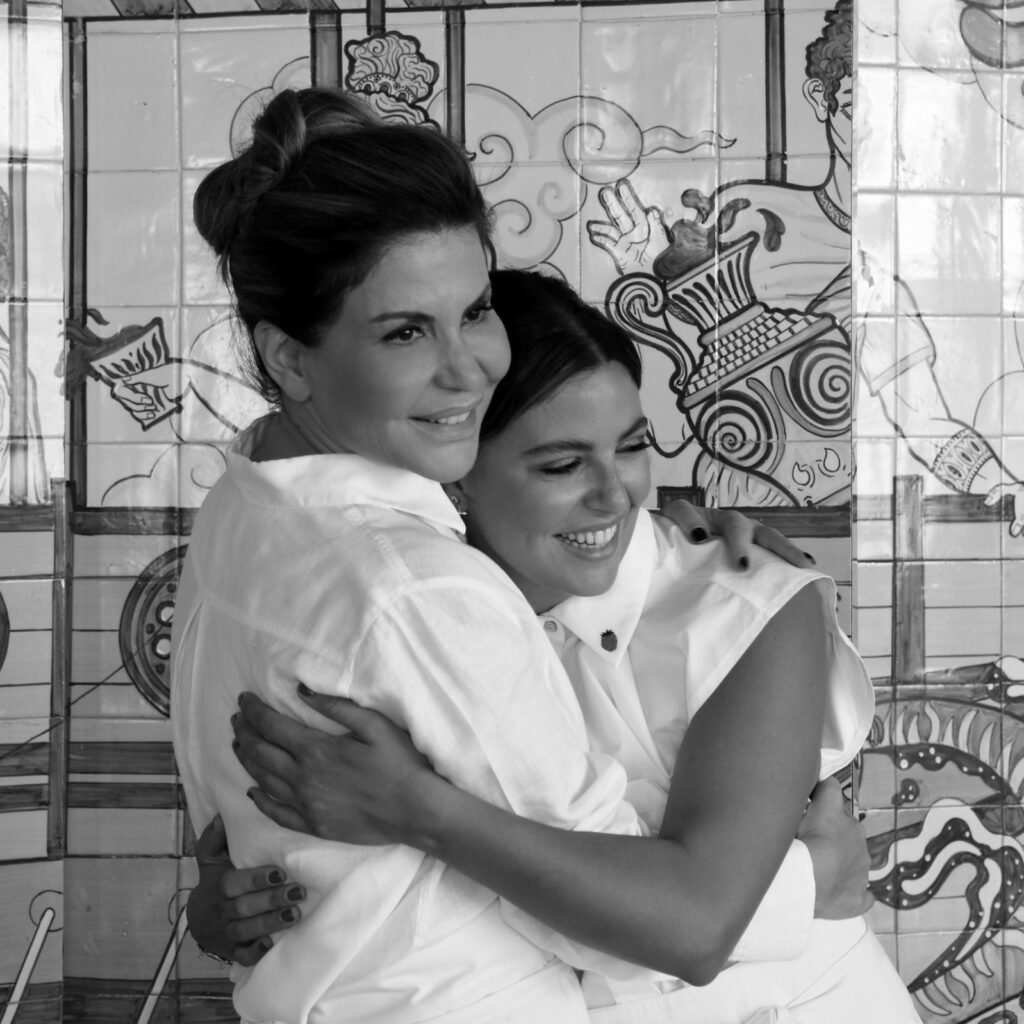 Em Sherif, which translates to "the mother of Sherif" in Arabic, is a traditional yet refined restaurant that is a gathering hub for Lebanese culture no matter which outpost one finds themselves in – a culture which is tasted, seen, heard, and constantly felt – through its cuisine, décor, music and its familial hospitality.
Founder and Chef, Mireille Hayek, opened her first restaurant in Beirut, Lebanon, in 2011 and has since grown to have 12 restaurants across the Middle Eastern region, including to date in Egypt, Kuwait, and Qatar to name a few, with more exciting international locations to come under her belt soon. 
As well as being the very first venue in Europe, Em Sherif Restaurant, Harrods is a unique concept. Offering guests an A La Carte experience in an Em Sherif Restaurant for the very first time. 

Chef Yasmina has played a particularly integral role in the development of Em Sherif's offering at Harrods, creating a concept that harmoniously combines tradition and history with a fresh and contemporary edge. It is Yasmina's attention to detail that takes Em Sherif Restauarnt, Harrods to the next level. 
Mireille Hayek - Chef & Founder
With no formal training or experience but a deep-seated passion for cooking for her loved ones and initial encouragement from her brother, Dany, Mireille Hayek founded her first restaurant in Lebanon titled "La Parilla", back in 2006. The success of her first restaurant outpost led her to open her second restaurant concept in 2009 titled "Yasmina", an Indian fusion restaurant named after her daughter.
In 2011, Mrs. Hayek opened what would go on to become the crown jewel of her flourishing restaurant empire, Em Sherif, named this time around after her son – which translates to "the mother of Sherif" in Arabic. The restaurant is a fine dining restaurant that exhibits Hayek's both traditional, refined and certainly very unique take on the multifaceted Lebanese cuisine, that trigger fond memories of home cooking while simultaneously delivering a luxurious, first-class dining experience. It soon became a must visit for all visitors, ambassadors, diaspora and even locals alike – today, no trip to Beirut is complete without a pitstop at Em Sherif.
Hayek prides herself in the following five pillars to that mark Em Sherif's success: quality, consistence, perseverance, presence and an authentic soul. The formidable intuition and spontaneity of Hayek and her team paired with the utmost standards of culinary creativity and experience have made Em Sherif a thriving family business with the highest international benchmarks with a commitment to its Lebanese origins.